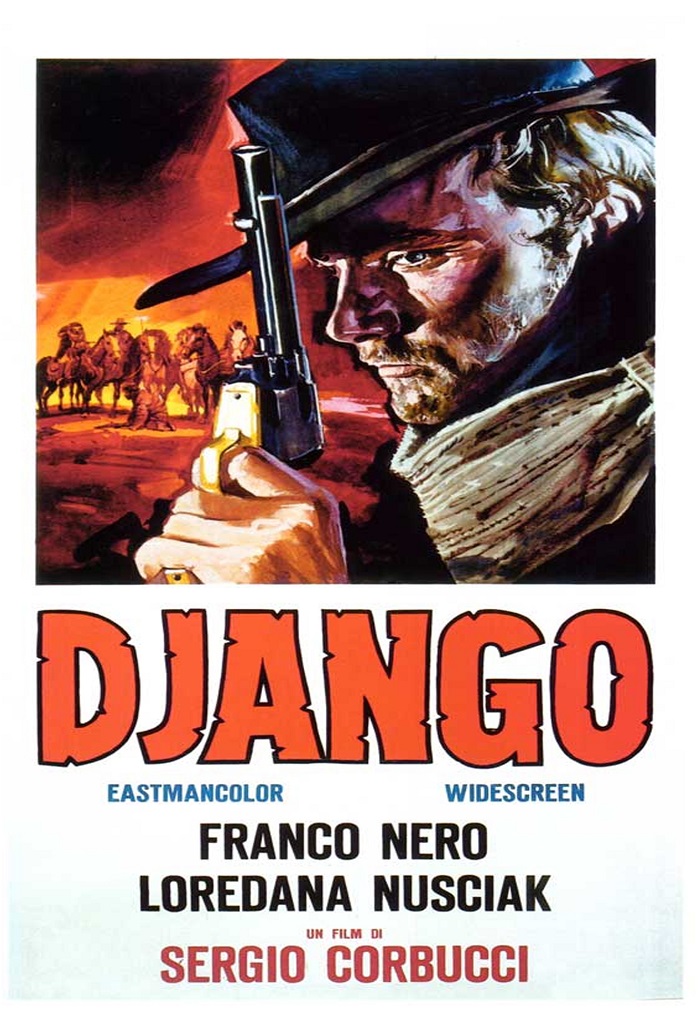 2023
Django
The original masterpiece - not the faded copy by Quentin Tarantino! Django is one the ultimate Spaghetti Westerns ever made, and Franco Nero's best role.
In the opening scene a lone man walks, behind him he drags a coffin. That man is Django. He rescues a woman from bandits and, later, arrives in a town ravaged by the same bandits. The scene for confrontation is set. But why does he drag that coffin everywhere and who, or what, is in it?
A one of a kind masterpiece, matched only by Sergio Leone's works.